Strong to severe storms will be possible in Alabama at least twice this week with that including a few thunderstorms likely occurring across the northeast part of the state today (Monday, October 25th)
The Storm Prediction Center has a bit of north and east Alabama in the marginal risk category for severe weather as a cold front moves through the area.
A marginal risk is Level 1 out of 5 and means isolated severe storms will be possible.  All of Alabama could see scattered rain and storms today (Monday) as well.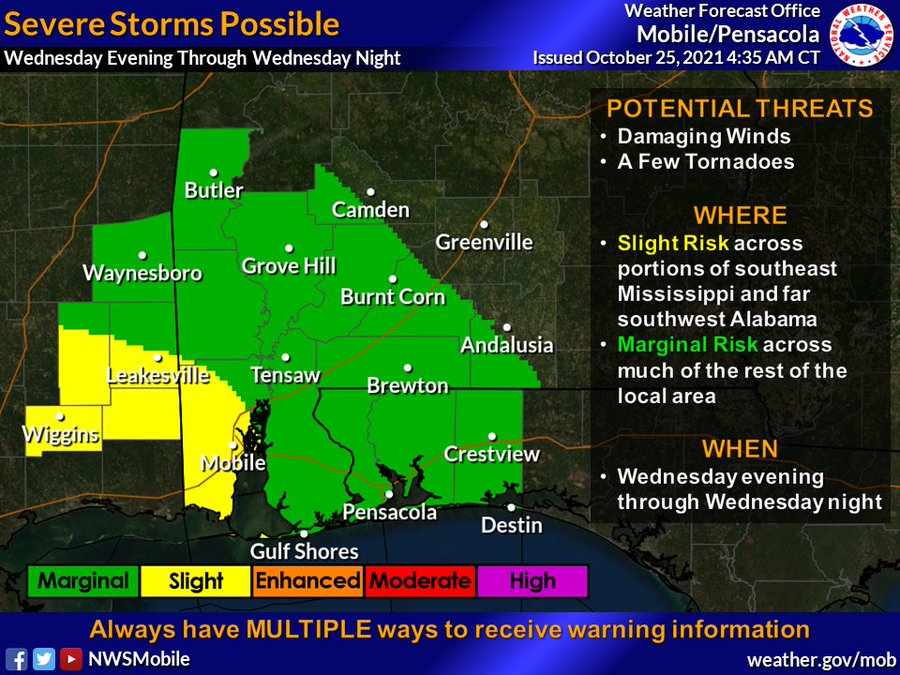 More of Alabama, mainly to the south, could expect to see strong to severe storms, going from Wednesday into Thursday.  Those storms could bring the risk for tornadoes as well as damaging winds and hail.
The National Weather Service said the storm threat is still uncertain – as well as how far north storms could develop.  A more concentrated area of rain and storms could also form near the coast and cut off the storm potential farther north; as of right now, north and north-central Alabama is not included in the severe weather risk.
We'll keep you updated as the situation develops.