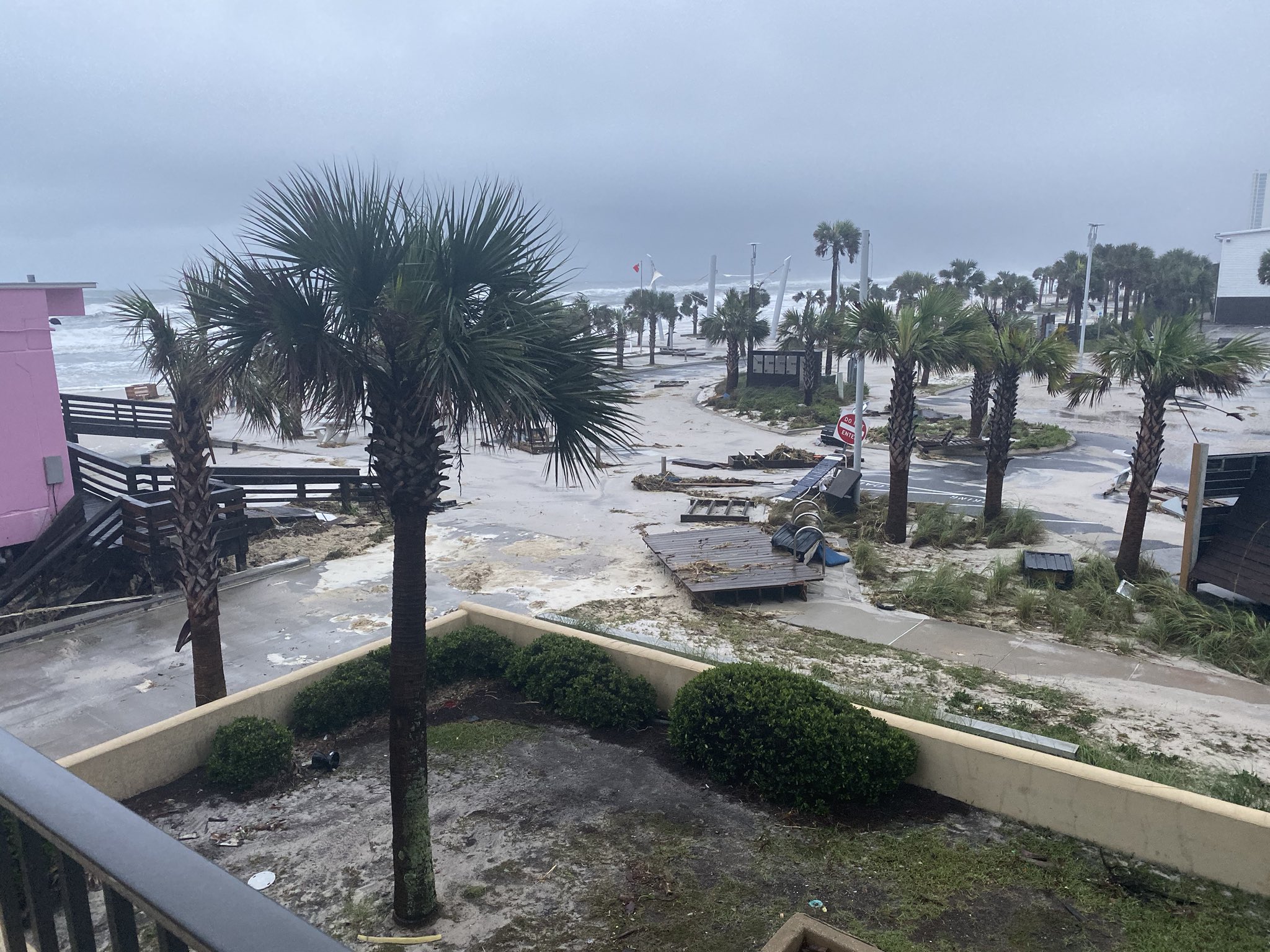 At least one death has been blamed on Hurricane Sally.
Orange Beach, Alabama, Mayor Tony Kennon told The Associated Press that one person in the popular vacation spot died and another was missing as a result of the storm.  He said he couldn't immediately release any additional details.
Sally blew ashore near Gulf Shores, Alabama, on Wednesday morning as a major hurricane with winds of 105 mph and moved slowly, which dramatically increased the effects of the heavy rains.  More than two feet fell near Naval Air Station Pensacola, and nearly three feet of water covered streets in downtown Pensacola according to the National Weather Service
Sally weakened to a tropical depression late Wednesday and then picked up speed.
Overnight it was producing torrential rains over eastern Alabama and western and central Georgia.  Forecasters said tornadoes are possible today across southern Georgia and across northern Florida.
The National Hurricane Center says the system is moving through southeast Alabama, and crossing over central Georgia and would reach South Carolina on Thursday night. Flash flooding and river flooding is possible in each state.
We'll have additional information throughout the day.
(AL.COM/www.al,com)